NATURE SPA CABIN PRODUCTS & APPLICATIONS
From professionals for professionals
Tailored to your clients' needs, the NATURE method allows you to cover all your customers' and clients' requirements precisely. NATURE is uniquely uncomplicated to use and, at the same time, individually adapted to suit different skin types.
NATURE products for the spa cabin offer optimum large pack sizes that are easy and clean to use. At the same time, they have an attractive design and give the impression of high value. You and your clients will love them.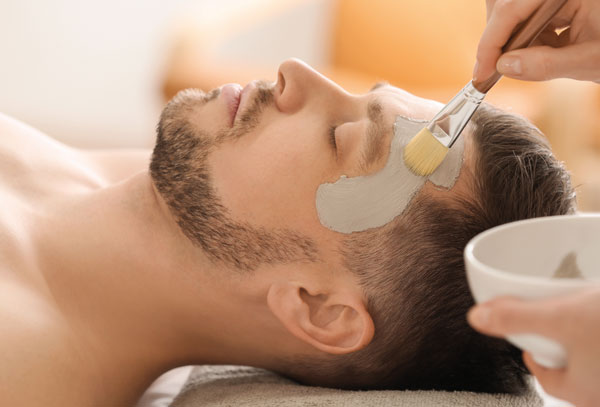 The Range
In the development of the NATURE range and special applications, several points were of particular importance to us:
Uncompromising quality for your skin's well-being
Effectiveness-focused products where the three core aspects of nature, research and tradition are in maximum harmony
Simplicity. The best things are often the simplest. With NATURE we deliberately do without the unnecessary use of apparatus or excessive auxiliary agents
Focus on naturalness, harmony and the holistic approach
Emphasis on natural aesthetics
Consideration of bodycare as an aspect of long term health
The focus is on the individual alone. Your clients and customers will feel the difference immediately.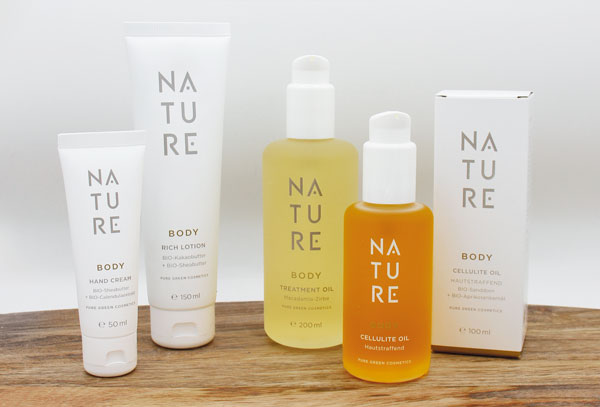 Pure Green Cosmetics principally offers two possibilities for you as a professional partner. You can decide on our NATURE line to fulfil the highest demands or on a variation as a private label to create your own brand. Both possibilities offer you tailor-made benefits.